<![if !vml]>
<![endif]>
Siam Complex Technology Company Limited.
27/29 Moo 5 BANGBUATHONG – SUPHANBURI RD TAMBON LAHAN
BANGBURTHONG NONTHABURI 11110
Tel:+662 9644900 Telefax :+ 662 9255760
Siam complex Co.,Ltd.
Product
Stand-alone unit supply
The company provides the design inline with the standalone unit to meet customer requirements for
 CIP station
 SIP station
 Pasteurizing unit
Each unit is manufactured under the brand name of SCT (with each individual serial number
equipped with the nameplate/instruction manual) which is suited to the desired applications in
order to meet the individual requirements of the customers and simply referred back for its future spare part.
Complete solutions
The company provides the design, installation and the commission for
 Utility system including Steam & Boiler, City Water Supply
 Electrical system/Control system
 Processing system
Customized activities
Besides a unit and system supply, the company also provides the variety of tailor made services to serve its customers as follows
 System upgrading
 Modification
 Relocation
 Fabrication
 Cladding and Insulation
Other services
 Feasibility study (Mechanical Design Engineering including Design Specification, Flow diagram and Isometric drawing)
 Project Analysis
 EDPM (Engineering, Design, Procurement and Management)
 Project Management and Installation
 Training and Technology transfer
 Preventive Maintenance
<![if !vml]>
<![endif]><![if !vml]>
<![endif]>
<![if !vml]>
<![endif]>
<![if !vml]>
<![endif]>
Foreword
The company was founded in 1991 by a group of engineers specializing in system design and installation for various industries. The company was initially focused in Steam & gradually developed itself into processing system in Food and Beverage Industries, regarded as the growing business in 1994. With its long experience and its capable resources, the company continued to grow rapidly in 1997 and decided to further its market in other segments. Presently, the company has expanded into other Hygienic Industries namely Pharmaceutical, Personal care and more applications other than Liquid Food Business.
The utility, known for its excellence especially in Steam and Boiler system as well as the control system has become increasingly important in its business whereas the processing area remains its strength. With this, the company matches its knowledge to support the potential clients who are looking for a "Turnkey solution" Moreover, the company provides the assistance in design and installation for customized projects such as CIP system, Pasteurizing unit and other tailor-made system where all necessary customized procedures can be furnished and this is applicable to variety of Industries.
To continue its mission, the company is investing more on the qualified resources, improving more on the supporting machines and applying more knowledge in advanced technology in order to assure uncompromising quality to its clients.
<![if !vml]>

<![endif]><![if !vml]>

<![endif]><![if !vml]>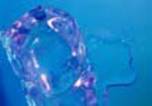 <![endif]>
<![if !vml]>
<![endif]>
<![if !vml]>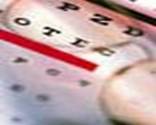 <![endif]><![if !vml]>
<![endif]>
<![if !vml]>
<![endif]><![if !vml]>
<![endif]><![if !vml]>
<![endif]>
<![if !vml]>
<![endif]>
Value added
In addition to the areas of expertise illustrated in the previous pages, the company offers customers with
Safety
As with the quality procedures, an emphasis is placed on training personnel in safety to ensure that the group's high standards are maintained. With pride, Up to now there is no staff has been seriously injured from work.
Professional
Professionalism in all aspects of the construction process in intrinsic throughout. Advanced project management procedures are utilized to co-ordinate, control and design for engineering procurement, Construction and its installation activities. This optimized the utilization of the project resources to ensure that cost scheduling and quality objectives are achieved.
A Flexible Resource Base
One of its key strength is its people. The company has the tremendous advantages of a professional network of technically qualified people (10 engineers, 20 supporting team such as site supervisor, draftsman and welders/fitters) in various fields of responsibility and experienced people used to challenges of site-work in remote and difficult area.
<![if !vml]>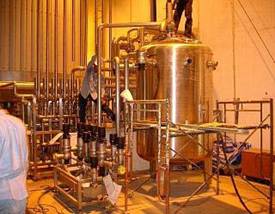 <![endif]><![if !vml]>
<![endif]>
<![if !vml]>
<![endif]>
<![if !vml]>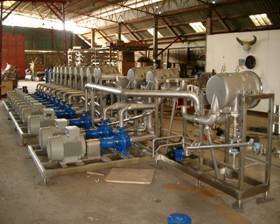 <![endif]>
<![if !vml]>
<![endif]>
Company General Information
Company Name : Siam Complex Technology Company Limited
Address of Local Office/factory : 27/29 Moo 5 Bangbuathon-Suphanburi Rd.
Laharn , Bangbuathong Nontaburi 11110
Telephone Number : ( 02 ) 964 – 4900 ( Automatic )
Facsimile Number : ( 02 ) 925 - 5760 ( Direct line )
Year of Establishment : 1991 / 2534
Company Corporate Number : 11741 / 2535
Vat Registration Number : 3 - 01116850 - 9
Registered Capital : 5,000,000 BAHT ( FULLY PAID UP )
Contact Bank : Bank Thai PCL ( Charunsanitwong Branch )
: Thai Farmer bank (Outer Ring Ekachai-Bangbon )
Main Business : Piping and installation for Food , Beverage ,
Phamaceutical Processing and Utility
( Steam , Cooling water , Air , Etc.)
Number of Employees : 30 Persons ( 10 Engineers,10 Welders and Fitters ,
5 Helpers And 5 Administration Officers )
Factory and office
<![if !vml]>
<![endif]>